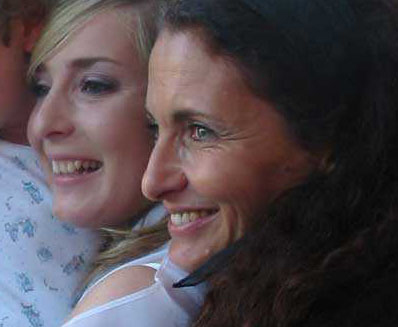 In spring 1997, when she was fifteen, I selected her for her charm, friendliness and for her ethnic background – she is half Serbian, half Bosniak (Muslim) – to represent the mixed population of Sarajevo in a video commissioned by the Italian NGO Avsi to be played in 1,000 schools across Italy.
The story was about 5 children, how they survived the 1992-1995 siege of the city, how the war changed them forever.
Maša's soft tones and sour memories – her home was in Dobrinjia, on the front line – her deep sufferance but inner resilience made of a war-affected child a luminous peace ambassador, the real star of the video. The war might have taken innocence away from Maša, but not her will to do something out of her life: she got a degree in journalism, she has specialised in documentary production,  she has been engaged in human rights defence through several associations and NGOs, and she is now completing a Phd at Masaryk University, in Prague.